Kahit may hindi maganda nangyayari ay patuloy pa rin tayong lumalaban at nakikibaka sa ano mang pagsubok na dumadaan. Kahit na naka quarantine tayo ngaun ay madami sa mundo ng creative ang ginagawa ng paraan para mas lalo pa nila itong mahasa. Lalo na sa mga content creators o YouTubers sa mundo ng photography kasi lumalabas ung mga kakaiba pero nakapaganda gawa nila.
Isa na nga dito ay si Chad de Guzman na kahit baguhan sa mundo ng photography ay magaling at may angking talas sa paggawa ng creative shoot at kwento sa bawat larawan.
- Advertisement (300x250) -
Tara kilala natin ng husto kung sino nga ba si Chad de Guzman sa mundo ng photography.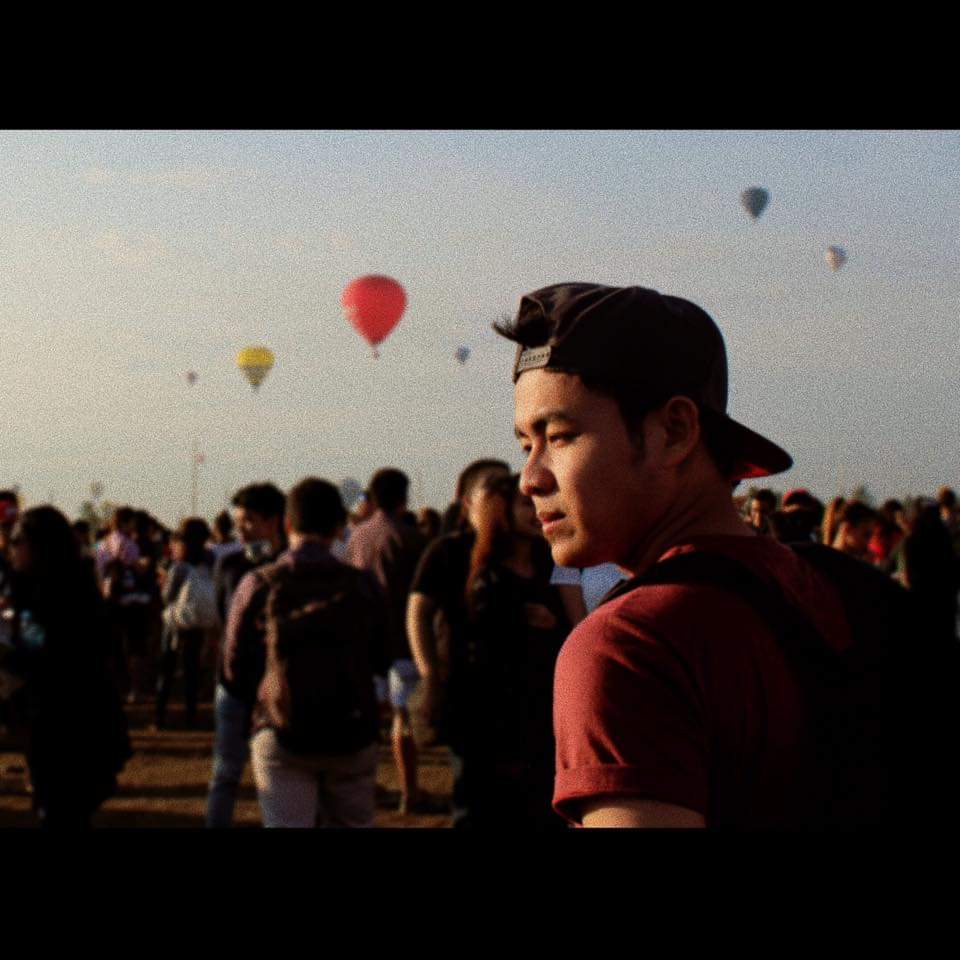 Full Name and Alias:Chad de Guzman / Chad
Website/Blog / Facebook Page: facebook.com/dgzmnchad.img
Twitter: @dgzmnchad
IG : @dgzmnchad
Location: Nueva Ecija & Makati City
Age: 25
Education: Bachelor of Science in Information Technology
Genre of your Photography
As of now, Im still exploring other areas of photography, but currently, I'm into urban / streets. However, I'm not limiting myself as I am the type of person who likes to explore and challenge my capabilities.
Tell me about yourself that people don't know:
Although I seem active on social media, I'm a very private person.
What is your current state of mind before we continue with the interview?  
Since I've been on my own during this quarantine period, I've had a lot of time to reflect.
How did you get started in photography?
I've always had an interest in photography even when I was in grade school till high school where I was an active participant in photojournalism events. I was using a film camera back then. When I was in college, due to the rise of smartphones and photo-sharing app Instagram, I shifted to mobile photography. It was just 3 years ago when I purchased my first mirrorless camera which is a Fujifilm X-A3 and that was the start of my photography journey as a hobbyist.
Did you go to school to study photography?
No. Most of the knowledge and skills I have right now were self-taught.
What camera and lens mostly did you use?
My current camera which is a Fujifilm XT20 with Fuji XF 35mm 1.4.
How would you characterize the style of your photography?
I would say that the common ground of my images is that the emotion and mood comes first, before the visual aesthetics.
Can you share with us some recent images?
And what's the story behind it? (5 exclusive photos)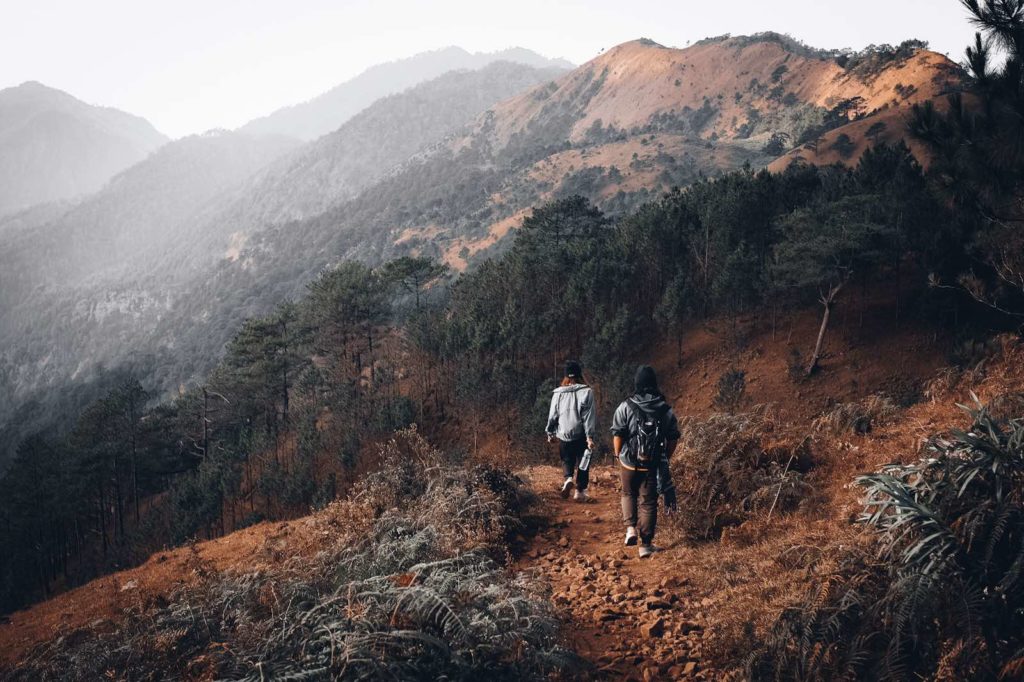 Shot with Fujifilm XT20 with XF 35mm 1.4. Taken last February when I went to Mt. Ulap with my bestfriend. What I like about this photo is how the ambient light gives a different mood complemented by the foggy background.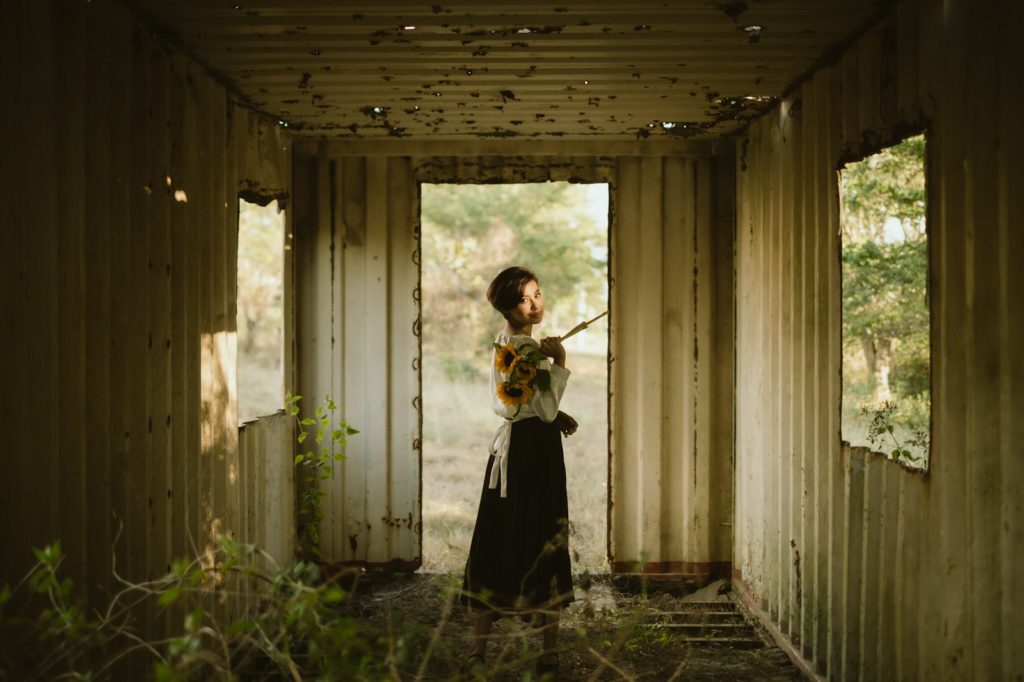 Shot with Fujifilm XT20 with XF 35mm 1.4. During this shoot, we have no definite location but luckily we saw this abandoned container van parked in a vacant lot. What I learned from this is to adapt and use the location (whatever it may be) to your advantage. 🙂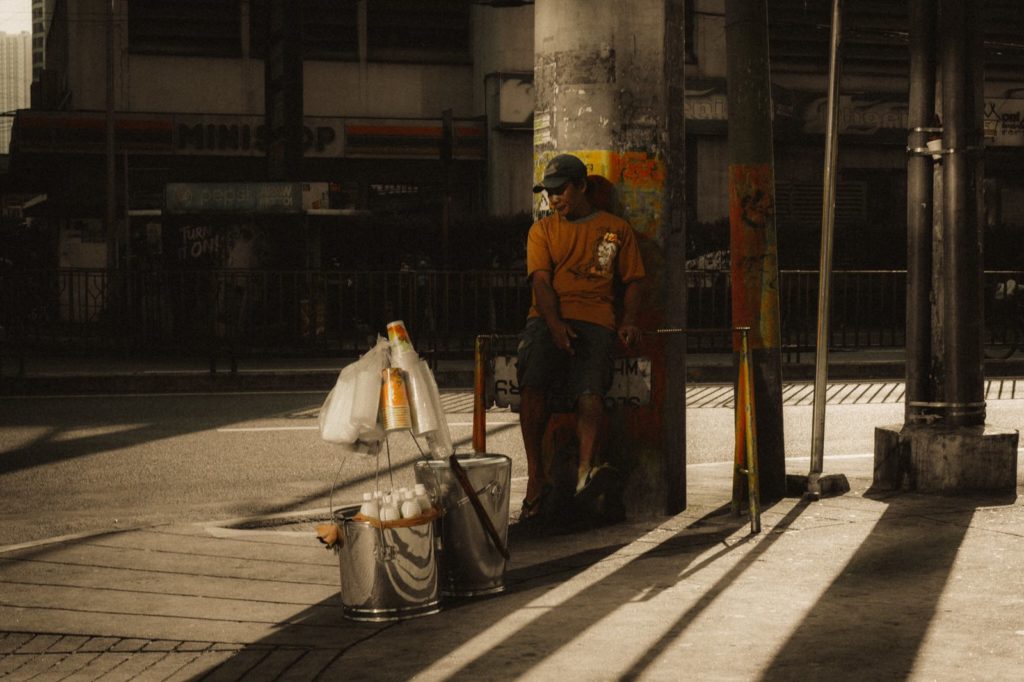 Shot with Fujifilm XT20 with XF 35mm 1.4. This was included in my photo series titled KENOPSIA which shows changes in our everyday lives brought by this quarantine; from the used-to-be bustling city turned into ghost town to small and big businesses shutting down their operations and ultimately, the disrupted lives like the one shown above. What I find interesting with this image is how it encapsulates the feeling of isolation in this trying times.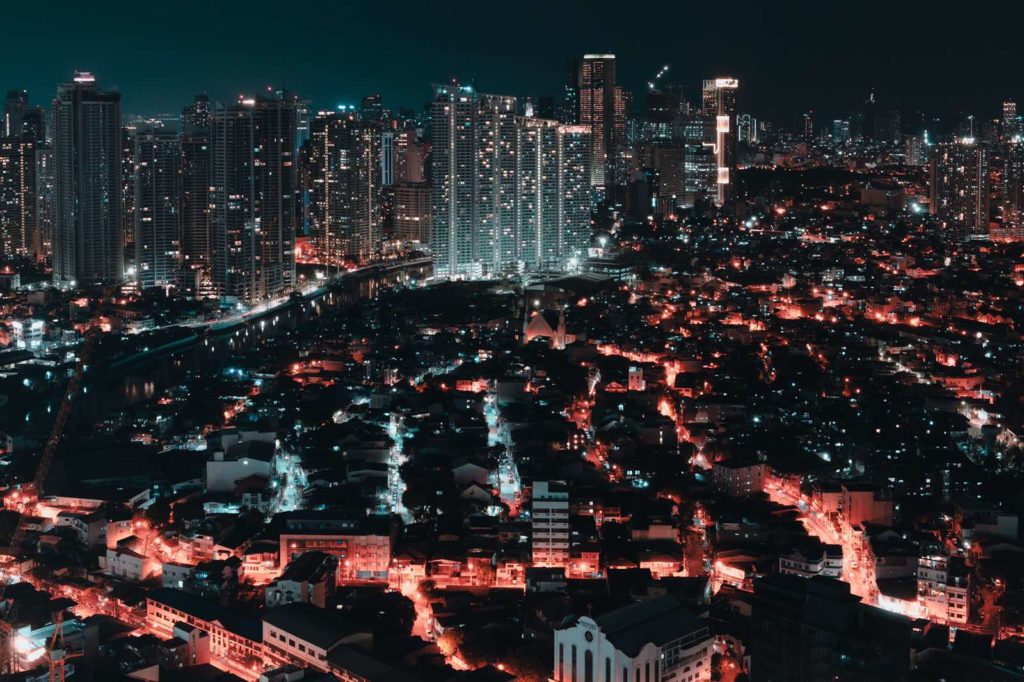 Shot with Fujifilm XT20 with XF 18-55mm Kit.  Taken night before the total lockdown. A final glimpse of a "Normal" night before the "New Normal".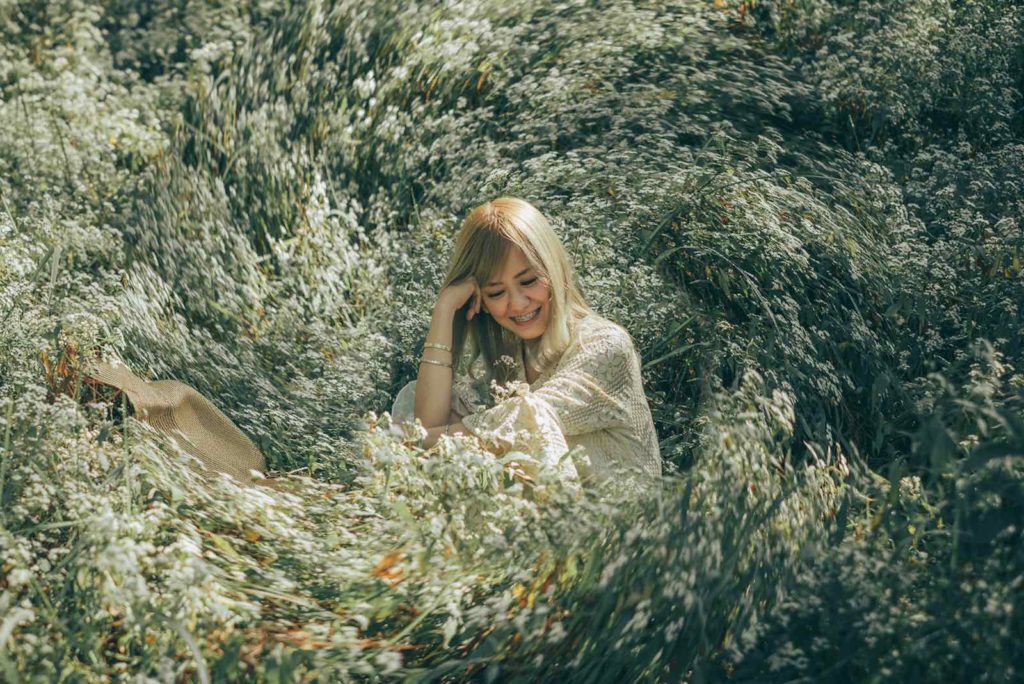 Shot with Fujifilm XT20 with XF 35mm 1.4. Sometimes I try playing around my images for added visual impact.
Who or what influenced you to become a photographer?
When I was young, I used to play around with my sister's film camera. She used  to ask me to take their photos and I could say that that influenced my interest in photography.
How did you become a photographer? And When did your career start as as a photographer?
As I've mentioned, my interest started since I was a kid. Growing up, I was exposed to different styles and inspirations, I get to meet people whom I could learn new things that would help me develop my craft and I think that is what keeps me on pursuing photography. Professional photographer? I still have a lot to learn 🙂
Do You Have A Favorite Walk Around Lens…If So What Is It?
Aside from my 35mm, my favorite lens when going out is the 18-55 kit lens. It's versatile as you can shoot wide for landscapes and streets and tight for portraits.
Which one item of equipment would you say is the most important to you?
For me and based on my experience, extra batteries.
What is the most rewarding part of photography?
Aside from meeting new people, tho most rewarding part for me is that I'm able to practice my craft and do what I love. Photography for me serves as an escape, a stress reliever, and a way for me to get in touch with my creative side amidst the struggles of adulthood.
What is your most embrassing experience as a photographer?
Being called out by security guards during one of my photowalks 😅
How photography change your life?
This may sound cliche but, it somehow helped me to become a better version of myself. As I am exploring my craft, I also get to explore a different side of my personality. From being socially inept, I am now confident with talking to new people who share the same passion as me. It uplifted my confidence that now I am able to not just create and share my work, but also to be proud of it. Photography taught me that there's always a room for improvement and that I should strive to be better day by day. This means stepping out my comfort zone and trying different approach and styles. In a way, it helped me see things in a different perspective.
I know you been working with some of the famous and influencial people in the country but may I ask whom do you wish/dream to work with and Why?
 I want to work with those people who I look up to in the local scene as I want to learn more from them with regards to their expertise. Shoutout to all my idols out there! 🙂
What's the best mirrorless camera for non-pro?
I've always been a Fuji camera user and I'm satisfied with the camera performance and output. So I would suggest to start with their entry-level systems to practice.
Also best dslr and prime lens for non-pro?
I haven't used any dslr camera so I cannot give a proper suggestion regarding this. For prime lenses, I'd suggest the 35mm for its versatility. You can use it for landscapes, travel, portraits, or street photography.
What are the best tools for a beginner to learn on (besides the camera)?
Tutorial videos or photography vlogs to learn more about specific areas to improve on. Aside from that, photo editing software like Lightroom and Photoshop.
What is your favourite recent image you have shot recently? Can you describe it's creation in regards to location, lighting, composition, camera settings etc, also your thoughts when creating the image and what it means to you?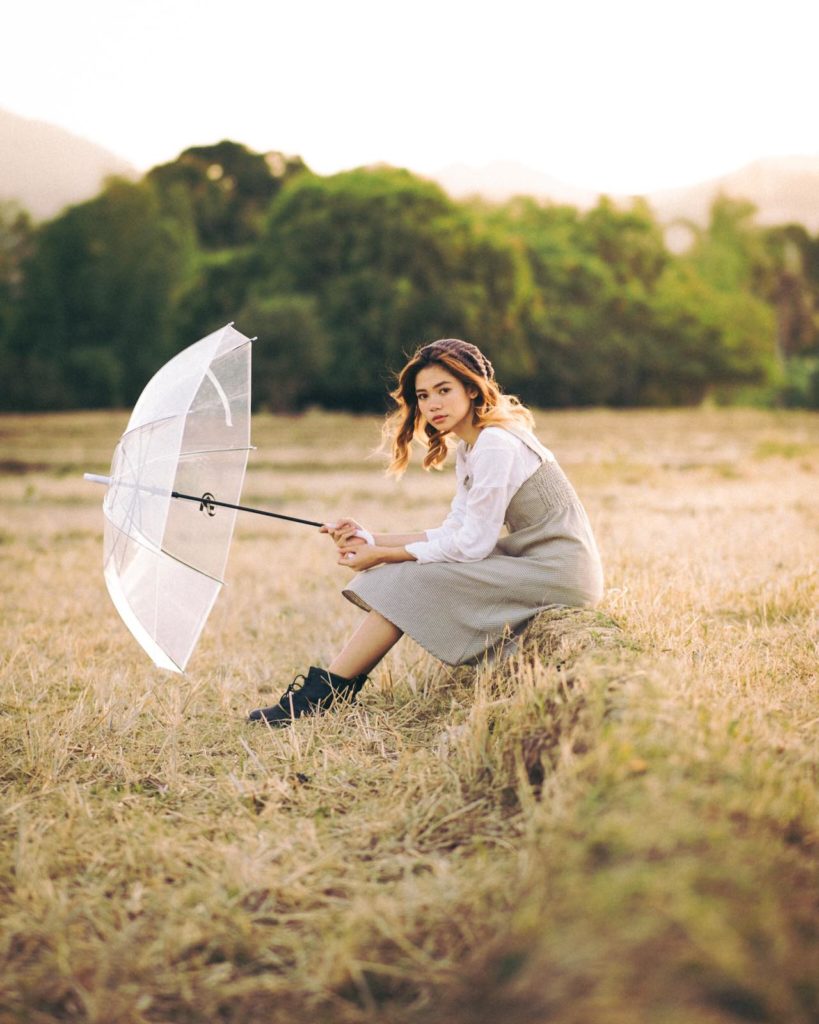 Shot with Fujifilm XT20 with Viltrox 85mm 1.8. Camera settings for this shot are as follows: SS 1/250 | f1.8 | ISO 100.
This was from a collab with Fhaye (Fhayetographs), Marco (MACE), and Nicko (NX Visuals). Location was at an open field in Cavite and taken during the golden hour. Supposedly a country girl themed shoot but we also end up experimenting with props like this transparent umbrella from 7/11. There's just something about this spot with how the light hits and how the dike serves as a foreground and a leading line as well.
Is expensive camera equivalent to quality photos?
It is not necessarily equivalent but lets admit that high end (expensive) camera plays a big role in producing quality photos but it all boils down to the photographer's skills and creativity. For me it's not about what camera you have, but it is what you do with it, how you make the most out of it.
What are the pros and cons of being a photographer? Please be specific.
Every endeavor has its benefits and drawbacks but it is up to us how we are going to deal with it and still push through. For me, some of the things I find appealing in being a hobbyist photographer are the freedom to express myself through photos, meeting new people who share the same passion, and opportunity to do things I know I would not do if it were not for my desire to take photos (Ex. braving the streets of Manila in the middle of the night and conquering my fear of heights just to find the perfect vantage point). In the contrary, what I consider as the downsides would be,  it's very demanding in terms of time, effort, and finances but what I think the most challenging part is the self-inflicted pressure, we as creatives usually stuggle with. We tend to produce and produce until we exhaust all our creative juices and then there's this internal struggle questioning whether we produce quality photos or not, and what others think of our works until it spirals into something that causes us anxiety which slows down our progress.
What is the best editing softwares for beginners and how is your editing process like?
Adobe Lightroom for color grading because as for my editing process I only use this to enhance the colors of my image depends on what mood I want the image to convey.
I know you like traveling for shoot or even for chill-out, can tell me where is the best place to be to do some shoot? and why there?
My go-to spots for doing street photography are Quiapo, Escolta, Binondo and BGC. I usually go to places like these because there are people, and when there's people, there is action, and when there is action, there's definitely a story to be told.
How did you go about selling your first photograph?
Haven't tried selling my photos yet as I don't think the quality of them are worth selling but hopefully, in the tufure I'd be able to do so. I'm still working on it. 😊
What goal are you working towards within your photography and when will you know you have reached it?
Hopefully, have my 1st paid shoot this year.
Expand my network of creatives whom I want to work with through collaboration.
Travel and explore new places.
What photographic organizations do you belong to?
Fujifilm community and UrbanlegendsPH.
Name a photographer you would like to take a portrait of?
No one in particular but I would like to take portraits of my photography friends.
What's your favorite photography tip/trick?
Shoot RAW and when doing street photography, shoot from the hip.
How do you see yourself 20 or 30 yrs from now?
Well, by that time hopefully I would be able to have my own photo exhibit featuring my works since the beginning. With that, they can see how I've grown as a photographer.
What legacy you will leave on?
I think it's too early for me to tell since I haven't really reached my full potential as a creative but I would like to be remembered as a person who never gives up on his dreams and always pushes himself to outgrow the person he was yesterday.
Any final message? Its your time to shine..
You may have doubts that photography is not for you but you will never know unless you try. Along the journey, you might encounter naysayers, people who will tell you that you are not capable of something or you should just invest your time and effort on something else. Just know that everybody has to start somewhere and we are all a work in progress. Do not be afraid to try new things. I've read a book that taught me that Your Inner Critic Is A Jerk, but always accept constructive criticisms open heartedly as it will help you improve. Don't let numbers dictate your worth, you are more than just likes and follows.  The measure of your impact should be whether people were touched, inspired and encouraged by your work. Keep the passion burning