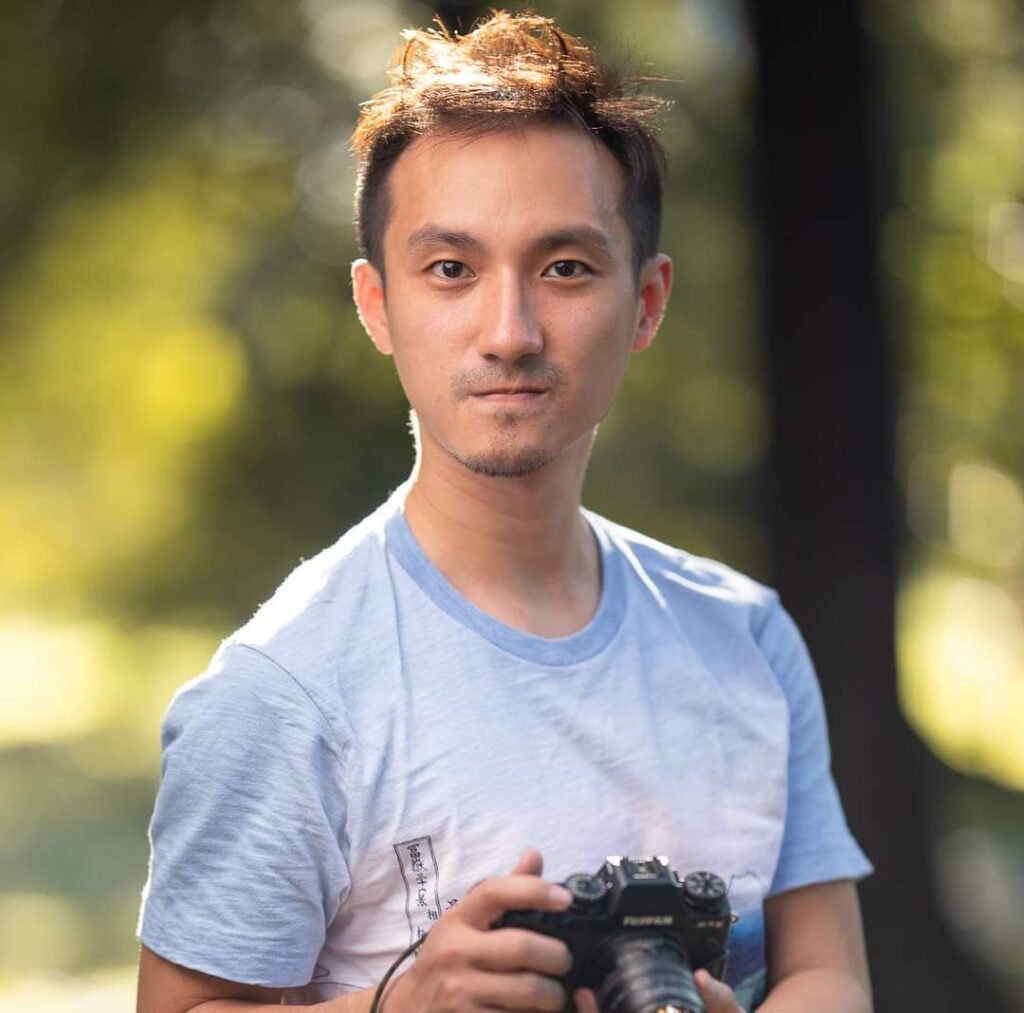 Jan Sy, isa sa mga madalas ifeature sa iba't-ibang mga facebook pages dahil sa husay niyang mag story telling gamit ang ganyang mga kuhang larawan sa kalakhang Maynila. Sino ba naman ang hindi mapapawow sa mga ganda ng kuhang larawan ni Jan Sy na kung tuuusin ay hindi na kailan pa caption dahil sa larawan pa lang ay alam na alam mo na agad ang gusto niyang ipahiwatig.
Kaya naman hindi na ako nagdalawang-isip pa na ilagay sa HotSpot section ng aking blog dahil alam ko na hindi lamang ako ang matututo pati na rin ang ilang mambabasa nito lalo na kung patungkol ito sa photography at Maynila.
Tara samahan mo ako kilalanin kung Sino nga ba si Jan Sy sa mundo ng photography .
Full Name and Alias: Jan Martin Sy (Jan Sy)
Website/Blog / Facebook Page: https://www.facebook.com/janmsy/
Twitter: janimartini
IG : janmartin18
Location: Binondo, Manila
Age: 31
Education: Entrepreneurship
Genre of your Photography: Portrait / Landscape
Tell me about yourself that people don't know: I'm a Filipino Chinese born and raised in Binondo, Manila, helping out in our family business (motorcycle parts). I run a Facebook page to promote discipline in our country. I love music and gadgets. Favorite foods are pizza and burger, dimsums, sushi, kabab goes well with me too.
What is your current state of mind before we continue with the interview? Excited and anxious!
How did you get started in photography? Somebody introduced me to DSLR way back 2010, at that time I really have no idea how to use it, all I know is that it takes great photos, but I use it with auto mode most of the time, until I learned the basic photography using my LG G5.
Did you go to school to study photography? Nope, although I've attended several seminars from several portrait shooters like Jaja Samaniego and Richard Gatmaitan, also a landscape session from Cris Magsino.
What camera and lens mostly did you use? I usually use my Huawei phone to shoot landscapes, and my brother's Fujifilm X-T2 to shoot portraits.
Favorite lens I use is the 7 artisans 55mm f1.4. For my mobile photography, I would use some auxiliary filters like CPL, ND and Star.
How would you characterize the style of your photography? When I shoot portraits, as much as possible, I prefer candid shots. The post processing I apply is usually on the warmer tones. For my landscapes, usually it's long exposed to achieve silky water, skies and trails.
Can you share with us some recent images? And what's the story behind it? (5 exclusive photos)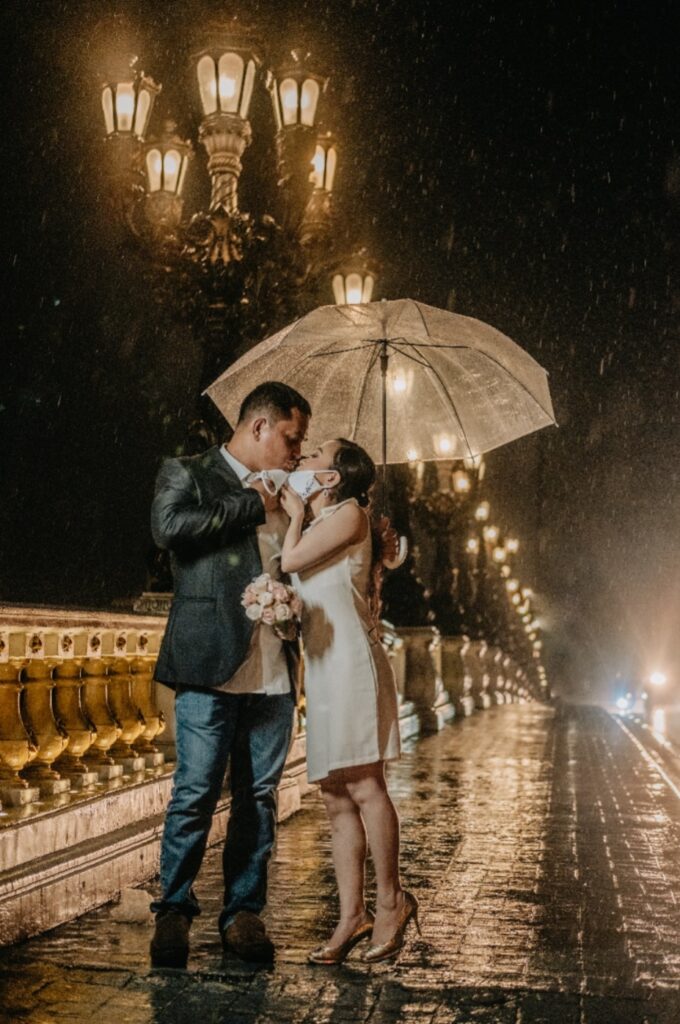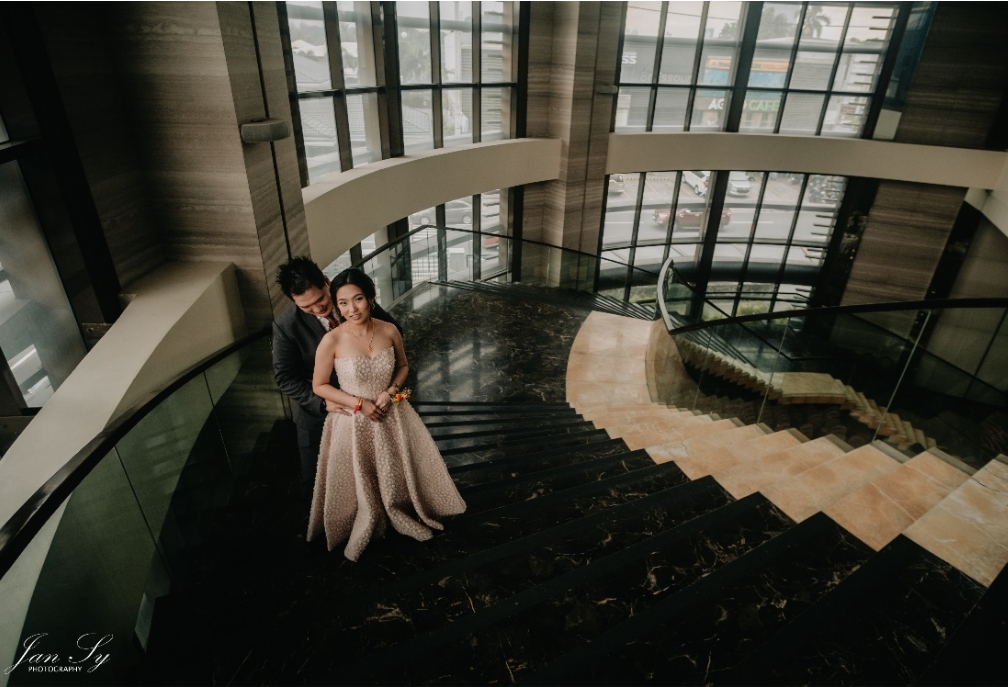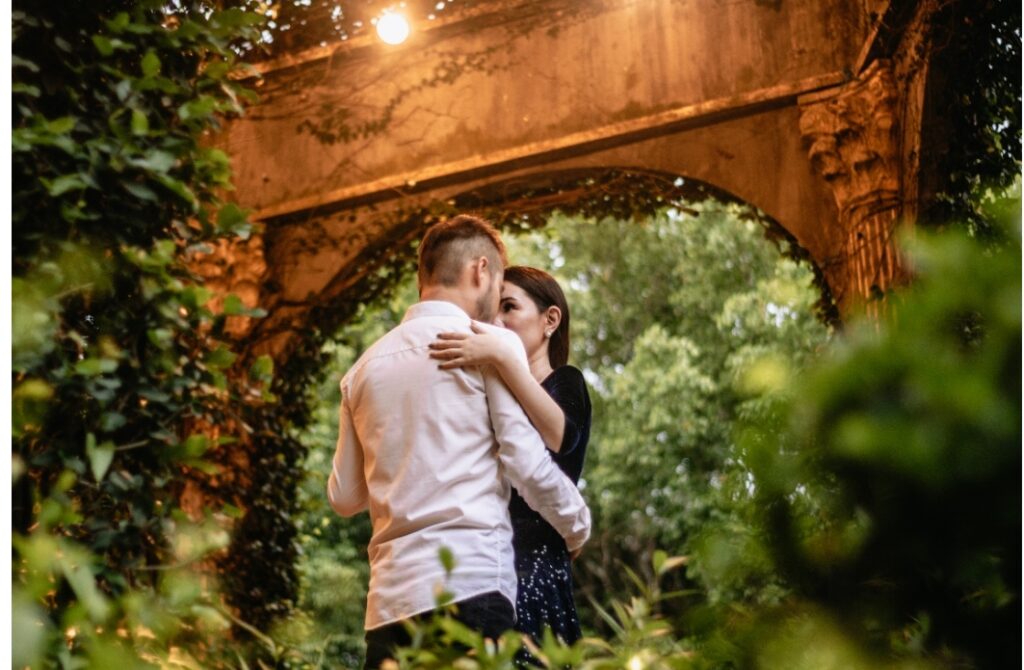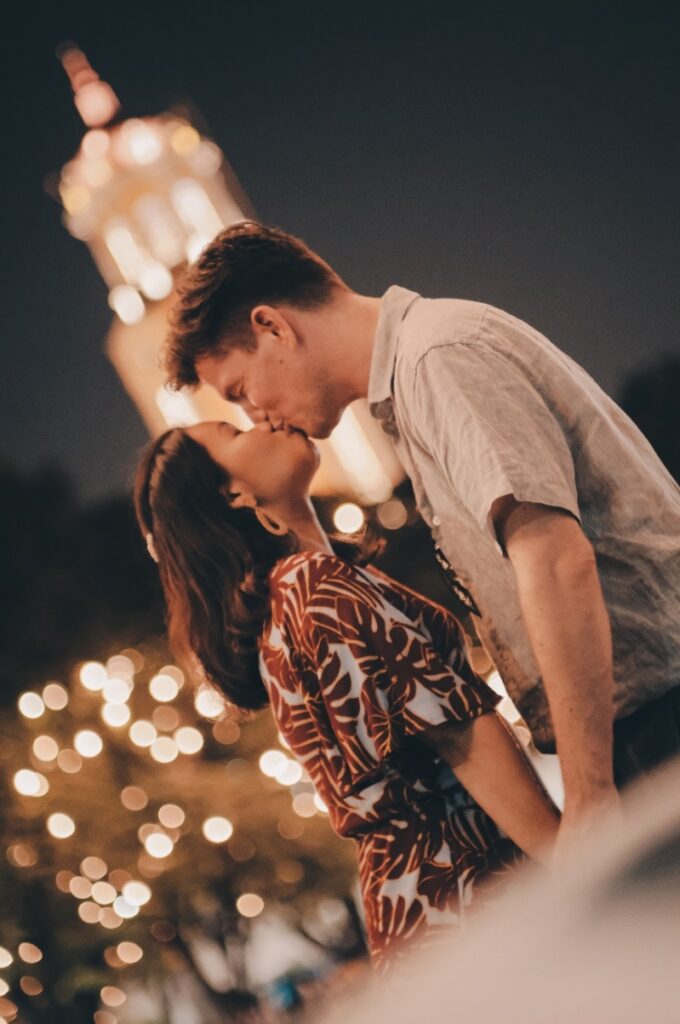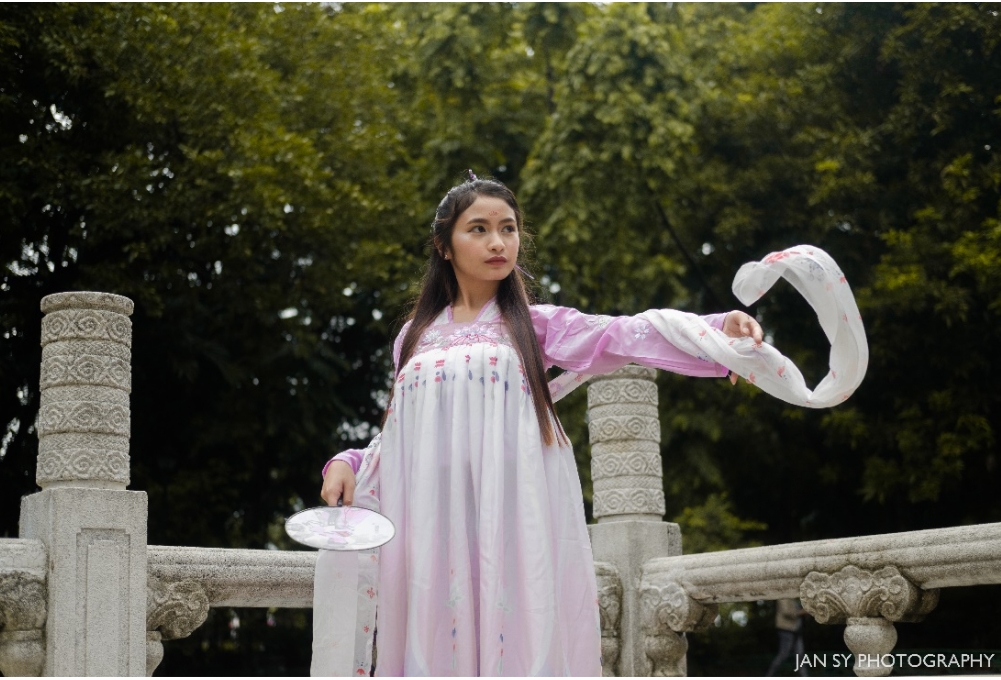 Who or what influenced you to become a photographer? Well, there are two phases, for the portraiture, watching the pre-nup photos during audio visual presentations of the weddings I've attended drawn me towards portrait photography, and for the landscape part, it started when I travelled to Japan, I had my LG phone that time with me, I was able to take beautiful landscape photos, that's when I wished for a Huawei phone to up my mobile photography part, my LG phone dropped that moment, and I switched to Huawei phone, that's when I started taking more and more landscape photos during my travels.
How did you become a photographer? And When did your career start as a professional photographer? It's all plain hobby, started with mobile photography, joined the Pinoy Mobile Photography group back then, learned to snapseed and eventually lightroom. My friend had their pre-nup at Palazzo Verde and they needed a car, they asked for my help so I drove them there, the photographer back then were from Nice Print and I had a chance to learn some tips from them. My first paid shoot was for a birthday bash of a 1 yr old baby, then comes 50 yr anniversary renewal of vow of relatives of my girlfriend, then my friends saw my potential and hired me to shoot for them.
Do You Have A Favorite Walk Around Lens…If So What Is It?  Yes, the 7 artisans 55mm 1.4, the bokeh is like a cheat code for portraits, but with its manual focus, you really need a sharp eye and proper timing to have a good output.
Which one item of equipment would you say is the most important to you?   Lightstick! It's very handy especially when the natural lights gets tricky. Next one would be tripod.
What is the most rewarding part of photography?  The most rewarding part for me in photography is that I was able to share my interpretation of what's in my mind and being accepted. Being accepted is a big issue in my life, because it's one thing that caused my depression.
What is your most embarrassing experience as a photographer? I was hired to take a pre-nup during first two months after GCQ in Manila, when we started the session, I felt anxious that I couldn't say anything when the couple asked me what pose should they do, luckily my brother who's also a photographer was with me so he took the session on my behalf.
How photography change your life?
There was a time when depression strikes me, photography helped me out. From a man that believes that he's a failure, photography gave me a sense of achievement, something that made me say "Atleast I'm good at something". Going out for a photowalk, sharing the photos I took and inspiring people through it, I just feel accepted by the community, and I get a lot of motivations from my friends.
I know you been working with some of the famous and influencial people in the country but may I ask whom do you wish/dream to work with and Why? Given a chance I'd like to travel and take awesome photos with the Magsino brothers, I feel like they've been through different parts of the world taking great landscape photos.
What are the best tools for a beginner to learn on (besides the camera)?  I'd suggest learn how to properly operate a flash, because I didn't know how to use one. Learning how to use the flash can give you a wide dynamics, you can shoot in any situation because you'll master how light works and control you camera in any way you want it.
What is your favourite recent image you have shot recently? Can you
describe it's creation in regards to location, lighting, composition,
camera settings etc, also your thoughts when creating the image and
what it means to you?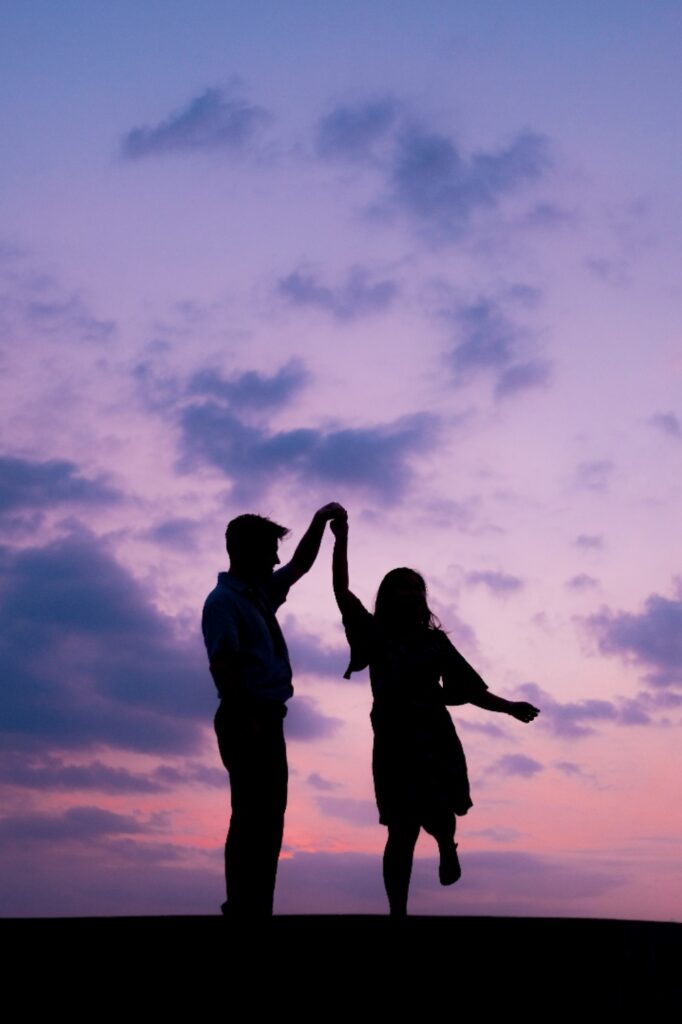 I have this problem in choosing my favorite photos because I wasn't able to organize my portfolio, so upon browsing, I came across to this photo that made me win in this year's Huawei Next Image.
This again is my Chinese friend and her German husband, dancing in the twilight.
Is expensive camera equivalent to quality
photos? Yes and No.
Expensive cameras have reasons why they are expensive, and they can sure produce quality photos when used properly, because even when you're good with photography, without proper tools, you can only do so much.
What is the best editing softwares for
beginners and how is your editing process like? Go for lightroom, it's good to learn the basic components there and master it, it goes a long way.
I know you like traveling for shoot or even for chill-out, can tell me where is the best place to be to do some shoot? and why there?
First thing came to my mind was The Shores in Dinalungan Aurora, I love that resort because you have a good view of sunrise and sunset along the beach, it's very secluded so you can have the view of the galaxy at night, nearby has a falls where you can have some nature shots, and few kilometers away has a rock formation photo ops that I wasn't able to take photo of.
What makes a good photographer in your opinion?
Punctuality: Don't be late in your appointment
Humility: Always be humble.
Optimistic: Don't lose hope when you can't get the image that you wanted.
Teach: Share your talent and teach people who are willing to learn.
Originality: Learn from the masters, but create your own style
Name a photographer you would like to take a portrait of? One of the photographers that is photogenic is Lovi Vecino. I love her style.
What's your favorite photography tip/trick? Very basic, nothing in particular, just a lot of bokeh with an expressive face.
As for landscape, I do a lot of long exposures. Sorry, nothing much to learn from me as I'm still learning.
How do you see yourself 20 or 30 yrs from now? I'd be doing weekend event shoots while managing our family business, my children will also learn photography, we'll travel the world taking great photos to share and inspire.
Any final message? Its your time to shine… One of the quote I stood by in life is this one from Nichiren Daishonin which goes " Suffer what there is to suffer, enjoy what there is to enjoy. Regard both suffering and joy as facts of life"
This quote of resiliency will help you to keep going no matter what hardship you're going through in life, as long as you're breathing, you can do anything as long as you resourcefully try.