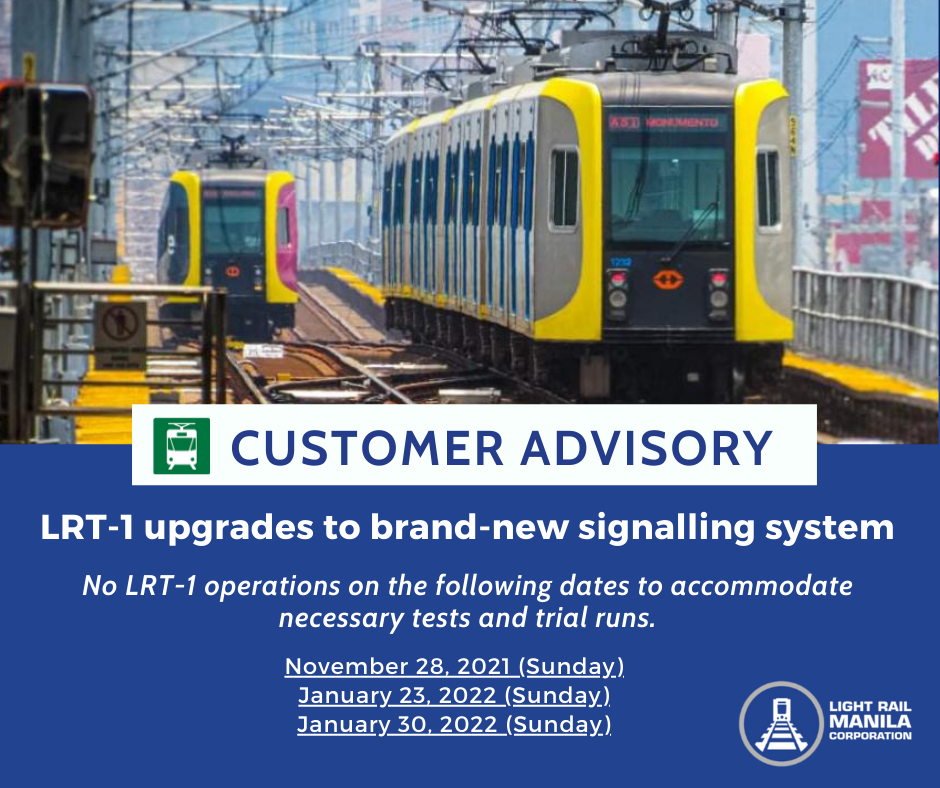 In order to complete the work necessary to upgrade its existing signaling system, the private operator and maintenance service provider Light Rail Manila Corporation (LRMC) announced a temporary suspension of LRT1 operations on November 28, 2021, January 23, 2022 and January 30, 2022 (Sunday).
LRMC, in collaboration with its subcontractor, will perform a series of trials and trials along LRT Line 1 on the dates identified in order to confirm the availability of the new signaling system for LRT1. Rail signaling (or "semaphore system" for rail) is a system used to direct rail traffic and move trains away from each other at all times, thus ensuring smooth and safe operations.
The upgrade of Alstom's new signaling system is necessary to enable commercial use of the fourth generation trainsets on the existing system, which is expected to start in mid-2022. "We look forward to the many exciting developments planned for LRT1 in 2022. The migration to the new signaling system underscores LRMC's commitment to modernize LRT1 and provide better service to our customers. We would like to ask our passengers to understand this temporary inconvenience and assure them that it will be beneficial in the long run, "said Enrico R. Benipayo, LRMC COO.
The riding public is advised to plan trips ahead of time and be guided accordingly on passenger advisories from LRMC.