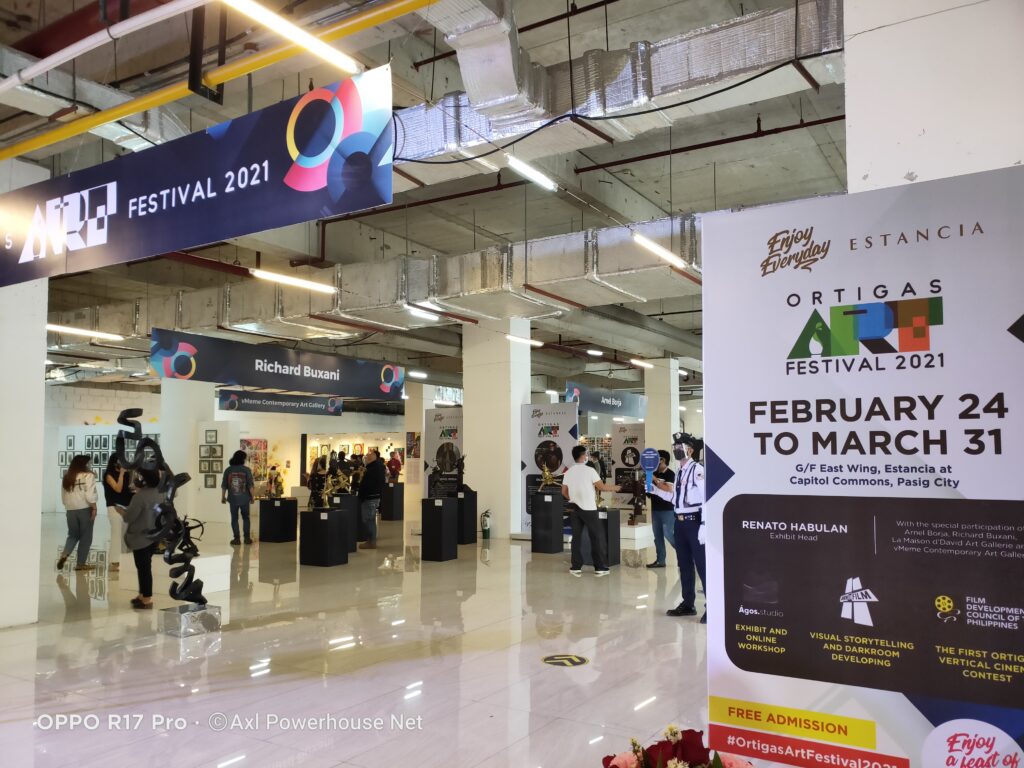 Now in this 4th year, the annual Ortigas Art Festival was first launched in 2018 with the vision of making art accessible to everyone. With the success of its first run which featured over 60 local artists from well-owned groups, Ortigas Malls continued to pursue its goal of uplifting the art community and democratizing art by making the Ortigas Art Festival an annual celebration. In 2019, the festival's roster grew to over 130 artists from all over the Philippines and hen grew even bigger with over 200 artists including international artists from Southeast Asia in 2020.
The fourth installment of the Ortigas Art Festival has ventured out to film this year from the previous year's photography, painting and sculptures exhibits.
Exhibit head Renato Habulan, a multi-awarded Filipino artist, and Ortigas Malls promise a hybird festival with on-ground and virtual activities to keep all kinds of art lovers engaged.
Ortigas Art Festival 2021 is located at the East Wing, G/F Estancia at Capitol Commons, Pasig City.
Exhibit will run (mall hours) until March 31, 2021.