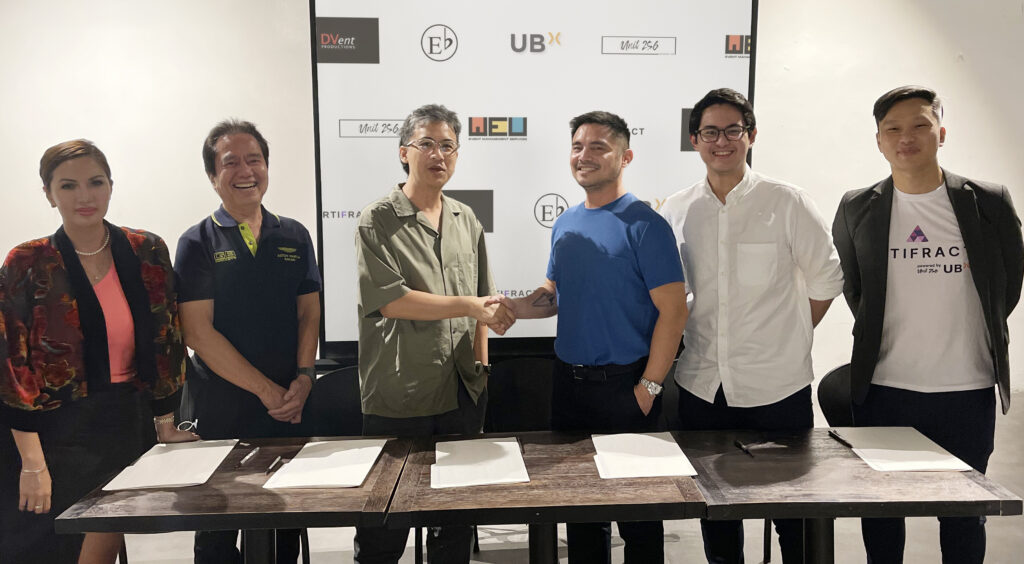 Artifract, the country's first tokenized and segregated platform, has expanded its art collection into music and partnered with Pinoy rock icon Ely Buendia to allow fans and music lovers to own his music and art blockchain.
Artifract has signed a partnership agreement with Buendia, WEU Event Management Services and Dvent Productions to bring Buendia's music collection to
metaverse.
As part of this collaboration, Buendia will release his exclusive NFT musical "Flamed Lullaby" featuring a self-composed original track/song titled "Hele".
This artwork was inspired by Eraserhead's last reunion concert in 2008, Sticker Happy Piano was burned during their last performance of Ang Huling El Bimbo.
"Artifract created a platform for iconic creators to digitize their works and to democratize access to it. We're thrilled to enable Ely Buendia and many more artists, brands, and creators to build stronger relationships and connections with their audiences using the technology we developed at Artifract and UBX," Rico Dela Cruz, the project owner of Artifract, said.
This never-before-released musical art piece will be heard and appreciated by not more than 1,000 owners of the NFT, at a base price of P50,000 per fractional NFT, with exclusive royalty rights and printed version of the Artwork plus Certificate of Authenticity, along with trade for the secondary NFT market once the 1,000 pieces are sold out.
"We're excited to be working with Artifract. This new partnership allows us the opportunity to explore other ways of sharing our music in the metaverse. We look forward to curating an exclusive set of musical pieces for our upcoming Web3 project," Ely Buendia said.
A joint venture between UBX, the leading open finance platform in the Philippines, and art-tech startup Unit 256 Ventures Inc., Artifract utilizes proprietary "token factory technology," which tokenizes real-world or digital assets.
By breaking down the NFT into smaller pieces, a process known as fractionalizing, an asset can be turned into multiple digital grids. Each digital grid can be owned by multiple owners.
Since the tokens can create a trustworthy framework for tracking and settling assets, trading transactions are streamlined. The system ensures security for digital
transactions without the need to rely on third-party institutions or intermediaries.
"Our users will be able to appreciate and have access to exclusive fractionalized musical arts. Most importantly, they will own a piece of Ely's musical art on the blockchain," said Marvin Agustin, co-founder of Artifract.