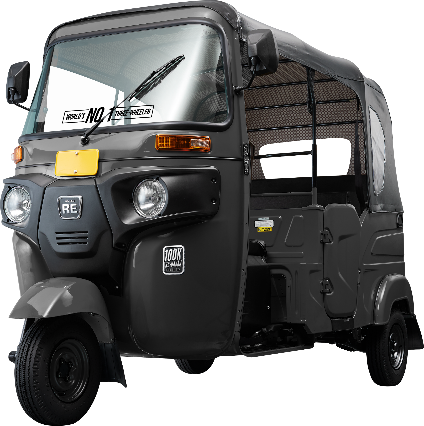 100,000+ Ka-Bajajs in eight (8) years! Do you believe it? It simply goes to show that Bajaj is the number one three-wheeler in every Filipino's heart!
TriMotors Technology Corporation, the sole distributor of Bajaj Three-wheelers in the Philippines, recently reached its most significant milestone: 100,000+ sales. In honor of this occasion, they introduced a new variant of the Bajaj Three-wheeler:
BAJAJ BLACK BIDA EDITION 
The Bajaj Black Bida Edition is a limited-edition variant of the Bajaj RE and Bajaj Maxima Z. With a "Sleek Black" colorway, a metal-plated "100K Ka-Bajaj" insignia, and a die-cut "World's Number 1 Three-wheeler" sticker commemorating the 100K sales milestone for Bajaj Three-wheelers. Bajaj RE and Bajaj Maxima Z Black Bida Edition will be limited to 500 units countrywide, with SRPs of Php 304,888 and Php 329,888, respectively.
More than 100,000 Filipinos have already demonstrated the vehicle's cost-efficiency, durability, and comfort in the eight (8) years since its initial distribution here in the country. After using the Bajaj Three-wheeler, Filipinos discovered their key to success.
For further information, please visit www.bajaj.com.ph or send an inquiry at https://bit.ly/inquirebajajthree-wheelernow.