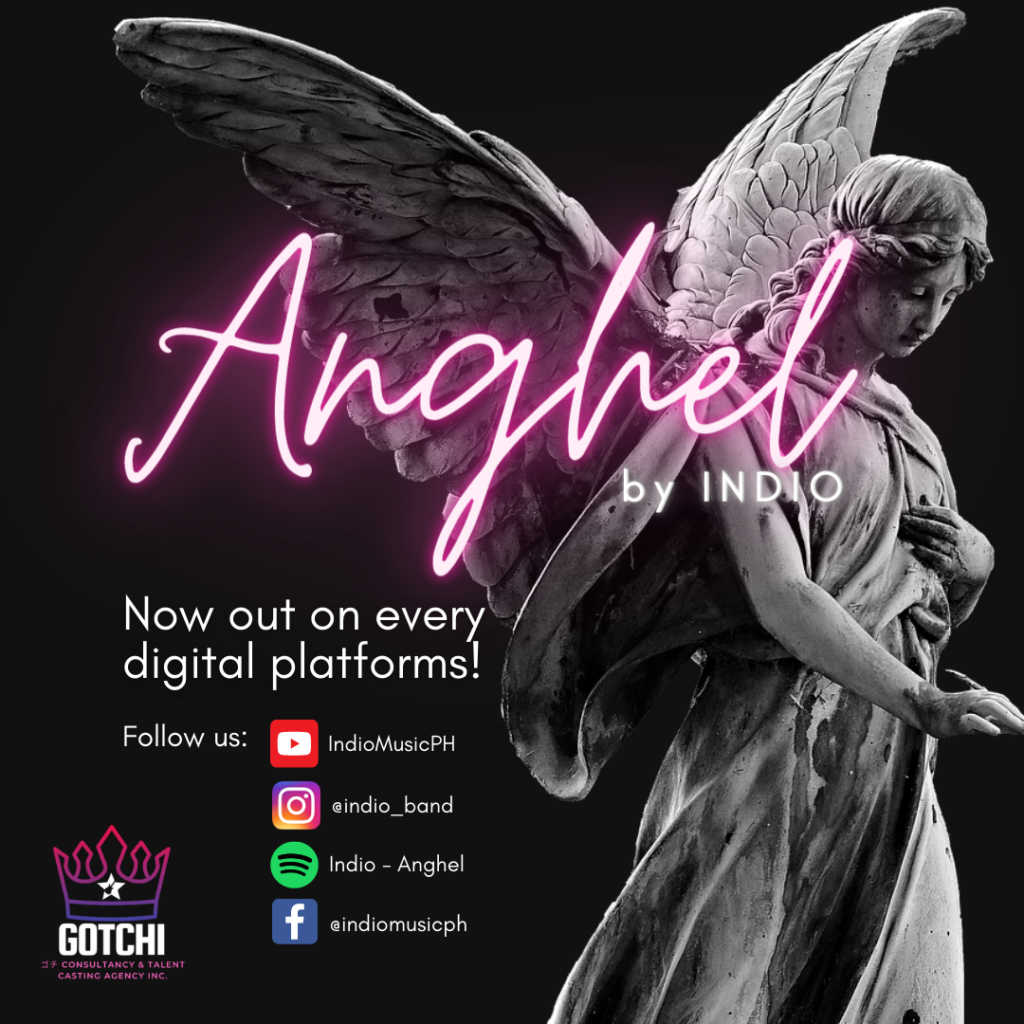 Indio produces contemporary gothic-pop/rock music. The songs of Indio talk mostly about existence, self-evaluation, hope, and finding the light amidst darkness. Their musical content were rooted from depression and resolves to seeking help or finding resolution through questions, parallelism of faith, and S.O.S. lyrics.
Indio started in the underground bands community in 2016. As a band, they have performed in various events and music gatherings. But the solo acts were led by the vocalist, Jen Darlene Torres, a theatre artist and musical composer. Her beliefs came from the punk side of Christianity – a path away from church, but closer to the secular world. Her calling is to encounter the lost sheeps by getting lost herself.
Her lyrical content attempts to unravel mysteries of her faith and its collaboration with broken reality.
Anghel was composed and produced in early 2020. Metaphorically, the song doesn't speak about a literal angel but a savior – both a temporary rescuer and the bigger rescuer. It could be a lover and a "higher being"– which also pertains to God, as the one who could take her out of the hell – a difficult hopeless, and dark situation. It's also a plead to either save or take her life. The choice of words were churchy yet aims to be interpreted in contemporary manner. We all have our "angels" to call for rescue.
Why is it underrated? Indio is an independent music artist who has little to nothing fanbase. But now, Indio is prepared to face a larger audience through social media engagement. You can access their page and music in the following links:
Spotify:
https://open.spotify.com/album/1q4wL9Q0keQiYETXG5OEnM?si=JgPw5CjzTOCJNKsqlJOxIA
Youtube:
https://www.youtube.com/watch?v=ZZsJTdYvQ6c
Facebook:
https://www.facebook.com/indiomusicph
Twitter:
@indiostupid
Instagram:
@indio_band