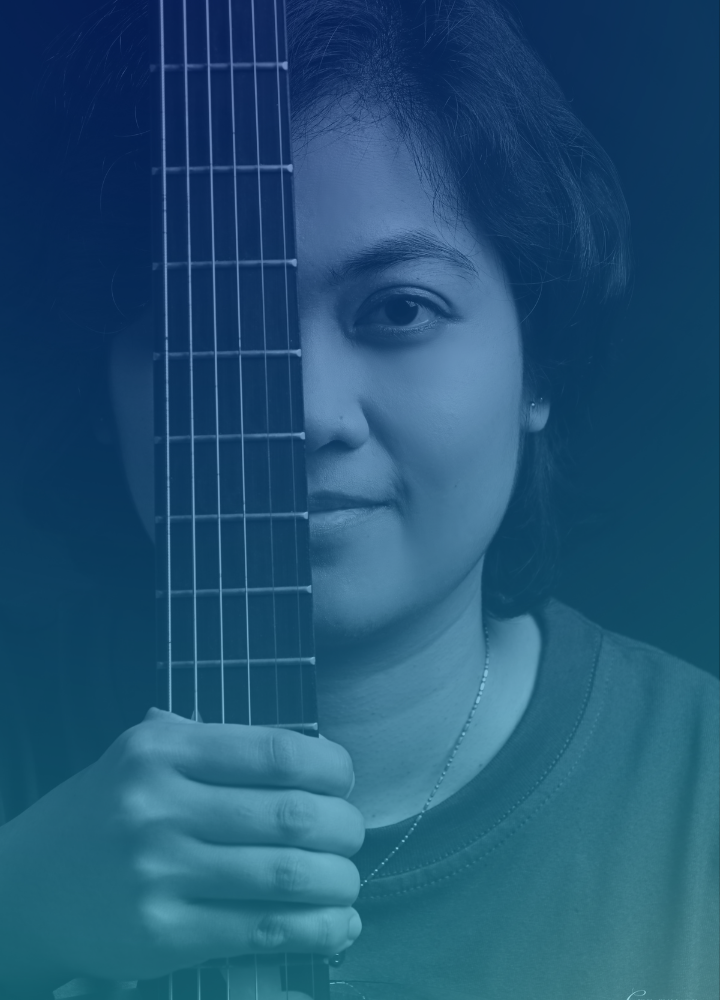 Silent Stereo is the brainchild of drummer, guitarist, and songwriter – Peachy Policarpio. Originally started out as a duo and a project band in 2017, the group was able to perform in various gigs and was able to release their first single "Drive" last January 2020.
Peachy is a multi-talented performing artist whom Saranggola Productions consider as the "Ambasadress of Good Vibes". She is a crusader for wider appreciation of independent music by organizing live and online gigs through Blaster Productions.
"Drive" is the first song she was able to make. It served as an outlet during a time when she was frustrated with her professional career and found comfort behind the steering wheel. The elements of the song gives a Barbie Almabis kind of vibes, fun, dreamy, and inspiring. This should definitely be part of your playlist when going on a roadtrip
Today, Silent Stereo is the alias being carried by Peachy when performing as a solo artist. During her younger years, her first drumsticks was a pair or banana cue sticks and the first drum kit she used was a round foam chair. With no formal lessons, she played by ear while watching her favorite music videos on TV. She joined various bands ever since High School where she was able to grow and mature as a musician. Not being used to the limelight, performing as a solo artist this pandemic was a huge leap for Peachy. Considering herself as an emotional type of songwriter, her songs are inspired by real life experiences. Peachy a.k.a. Silent Stereo is also one of the newest members of Laya Manila, a performing arts collective.