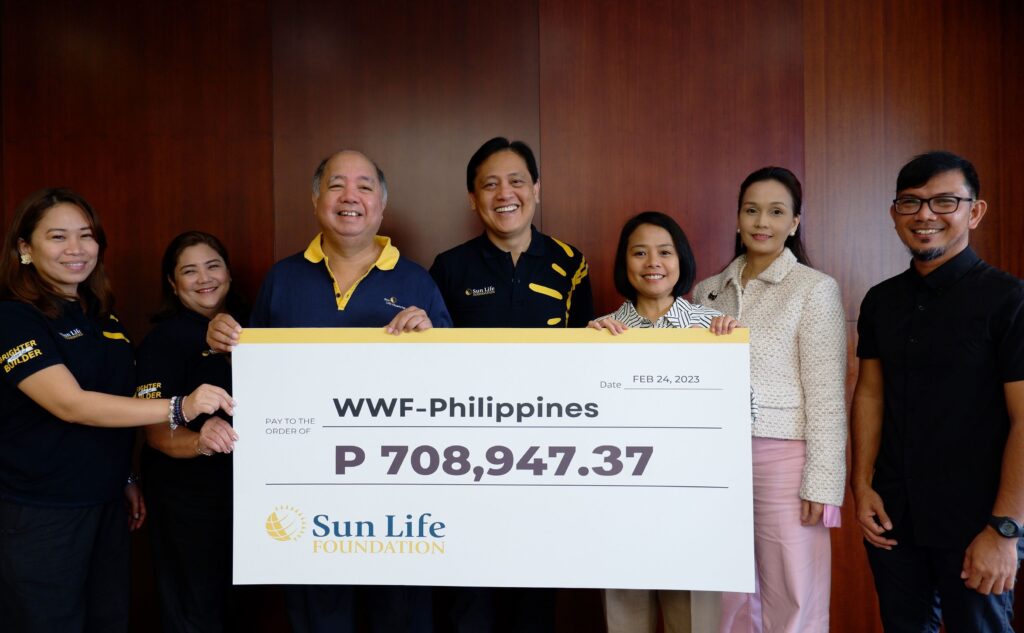 Sun Life Financial-Philippines Foundation, Inc. (Sun Life Foundation), Sun Life Philippines' philanthropic arm, recently signed a memorandum of agreement with World Wide Fund for Nature (WWF) Philippines to establish two (2) Food Shed Farming Enterprise projects in the province of Surigao del Norte to provide a food source and economic resiliency for low-income urban communities through food security and sustainable livelihood among the locals.
The Food Shed Farming Enterprise projects aim to secure food and livelihoods while also reducing food shortages in the community through the use of sustainable agriculture interventions, increased capacity to use technology, and the promotion of climate-resilient and sustainable production systems that reduce the impact of the stresses that contribute to limited food accessibility.
"With this collaboration, we hope to further improve the resiliency of the food supply of communities, especially with the threats that climate change poses to our food resources," says Katherine Custodio, Executive Director of WWF.
Located in Del Carmen, Siargao Island, the Food Shed Farming Enterprise projects will be established in Brgy. Caub and Halian Island and are expected to benefit 250 individuals through sustainable livelihood, as well as provide almost 2,000 locals with access to hyperlocal nutritious food.
 "Through this collaboration with WWF, the Sun Life Foundation aims to provide food security, sustainable livelihood, and climate-adaptive technologies for the locals of the island in an environmentally sustainable manner," says Kristine Dianne Millete, Executive Director of the Sun Life Foundation. "It is our earnest hope that through this project, we can alleviate the effects of food shortages and help our farmers with alternative farming technologies that support food security even during times of pandemic," Millete concluded.
The Sun Life Foundation strives to uplift communities as part of its commitment to sustainability. Other notable projects in the provinces include the Sun Life Barangay Health Stations, which provide basic healthcare in remote areas.