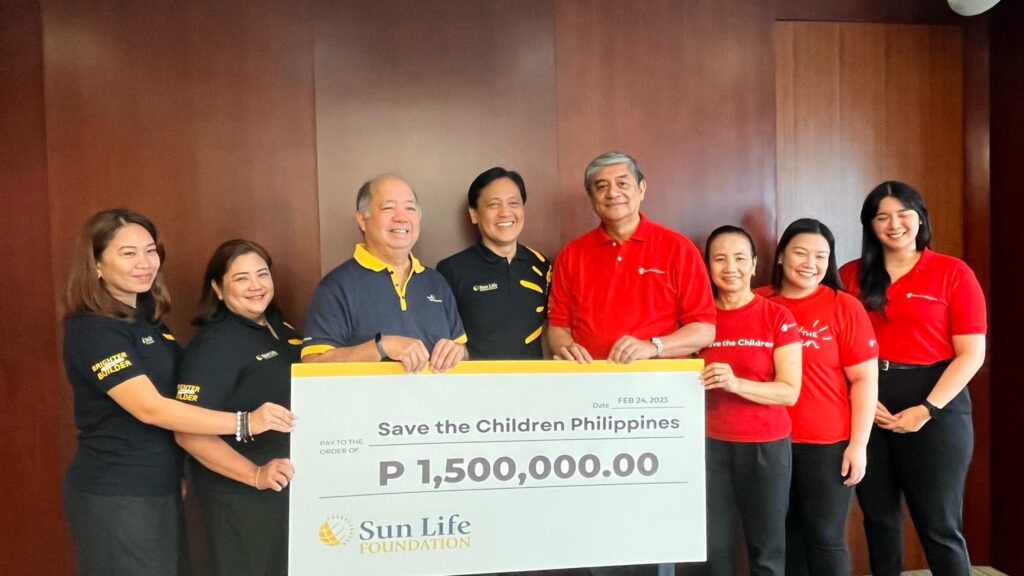 Sun Life Financial-Philippines Foundation, Inc. (Sun Life Foundation), Sun Life Philippines' philanthropic arm, recently signed a memorandum of understanding with Save the Children Philippines to launch "Project SUNBRIGHT," which aims to reduce and prevent malnutrition through the support and promotion of exclusive and appropriate complementary feeding.
Project SUNBRIGHT will help around 600 individuals in Muntinlupa City, including pregnant and nursing moms, parents with newborns or children under the age of two, adolescent mothers, caretakers, and health service professionals.
The project's goal is to identify the causes of undernutrition in infants, young children, pregnant and lactating women, and adolescent mothers, and to prevent it by promoting optimal "Infant & Young Child Feeding" (IYCF) practices, building the capacity of health-care providers, and employing Socio-Behavioral Change Communication (SBCC) strategies. IYCF will also be promoted through community organizations for pregnant and lactating mothers, as well as other stakeholders.
"Working with the Sun Life Foundation for this project has been truly fruitful and productive. They are very receptive of the project's goals and have strong support for civil societies," says Lourdes Pambid, Program Manager for Urban Health and Nutrition of Save the Children Philippines. "Through this collaboration, we are able to provide a wide array of interventions that promote breastfeeding as well as enhance existing efforts through strong advocacy of the practice," Pambid concluded.
Project SUNBRIGHT is also expected to strengthen existing efforts to publicize nutrition concepts and programs that prevent or reduce undernutrition through an education drive that will teach participants about Republic Act No. 11148, also known as the "Kalusugan at Nutrisyon ng Mag-Nanay Act," maternal, newborn, infant, and young child nutrition, Kangaroo Mother Care, essential intrapartum and newborn care, and management of moderate to severe acute malnutrition.
"Anchored on 'Health,' one of our pillars as an organization, the Sun Life Foundation is proud to have Save the Children as our implementing partner in this important endeavor to promote health and nutrition for mothers rearing up their babies," says Kristine Dianne Millete, Executive Director of the Sun Life Foundation. "With this collaboration, we look forward to enhance existing efforts to promote breastfeeding among the beneficiaries who have children of breastfeeding age in an effort to minimize or altogether eliminate malnutrition among Filipino children," concludes Millete.
The Sun Life Foundation will continue to engage with other organizations to improve health among its beneficiaries. Sun Life Barangay Health Stations, which provide basic healthcare in distant places, are another famous endeavor.