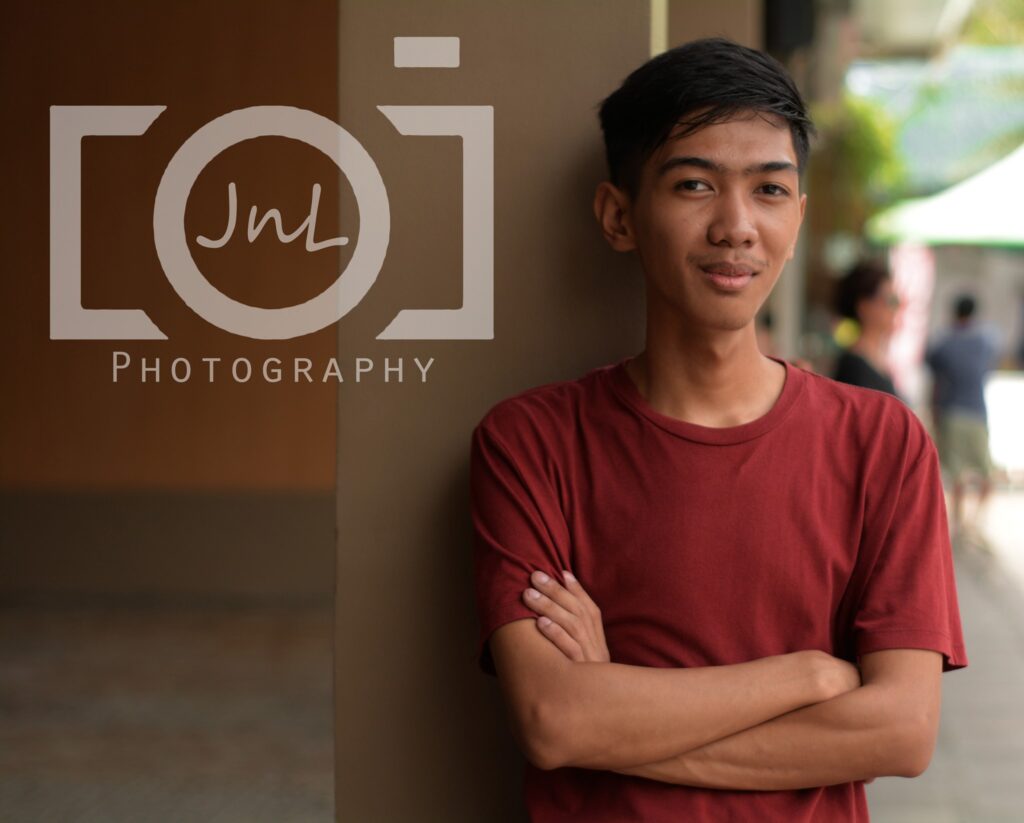 Jan Limuel o mas kilala ng karamihan na Jan, isa sa mga batang event photographer sa mundo ng blogging. Nakilala ko si Jan sa isang event sa BGC kung saan sya ang opisyal na photographer ni Roselle Carlos-Toledo ng Snapped and Scribbled. Akala ko ung una supladong bata sya pero un pala mahiyain lang naman pala kasi once na nakausap mo na sya tuloy-tuloy na lalo na kung ang magiging paksa ninyo ay ang sikat na OPM band na Ben & Ben naku panigurado tuloy-tuloy na ang usapan ninyo.
Full Name and Alias: Jan Limuel Candia (Jan, JL)
Twitter:
Location: Makati City
Age: 24
Education: Going to take Computer Science
Genre of your Photography: Portraiture, Landscape, Toy
Tell me about yourself that people don't know: 
I'm a Filipino and raised in General Mariano Alvares, from 1-8 years old and Imus Cavite, from 8-14yo., then I moved to my grandma in Makati to continue High School. I love watching Anime, and playing video games, building/collecting Gundam Models. Favorite foods/drinks are fries, ice cream, ramen, tiramisu, Strawberry drinks, Chocolate Drinks, the most important part of my day, Coffee.
What is your current state of mind before we continue with the interview?
To be honest, I'm not so sure about how to continue my passion in Photography, I'm starting to think that maybe I don't have what it takes to be a photographer. Everytime I look at my past shots/photos, I feel like there's a lot of things missing, and I don't find my own shots look beautiful/good, although there are some exceptions, there's a few shots I really love.
How did you get started in photography?
I started liking photography way back 2013 or 2014 when I got my very 1st Sony Xperia mobile and discovered that it has a really good camera that time, I don't really know much about basic photography back then, I just took photos I think that looks good, I didn't even know anything about compositions, angles, etc. but somehow everything works.
Did you go to school to study photography?
No, but I've attended some photography workshops for mobile photography before when I was still using Sony Xperia, and from some professional photographers like Charisma Lico, Pilar Trigo Bonnin, Sheng Gonzales, and Kimi Juan.
What camera and lens mostly did you use?
With most of my portraits in IG and FB page, I used Nikon D5200 owned by a friend who never stopped supporting me and always pushing me with my passion. And now from my recent uploads, I have my own camera now which is Canon 550D.
How would you characterize the style of your photography?
I can't say for sure, because I'm still discovering my own style in terms of photos and editing, but If I have to name one, maybe that's when I shoot portraits, the kind of post processing I apply is usually a bit warm, but it all still depends on what kind of idea, or where I took the photo.
Can you share with us some recent images? And what's the story behind it? (5 exclusive photos)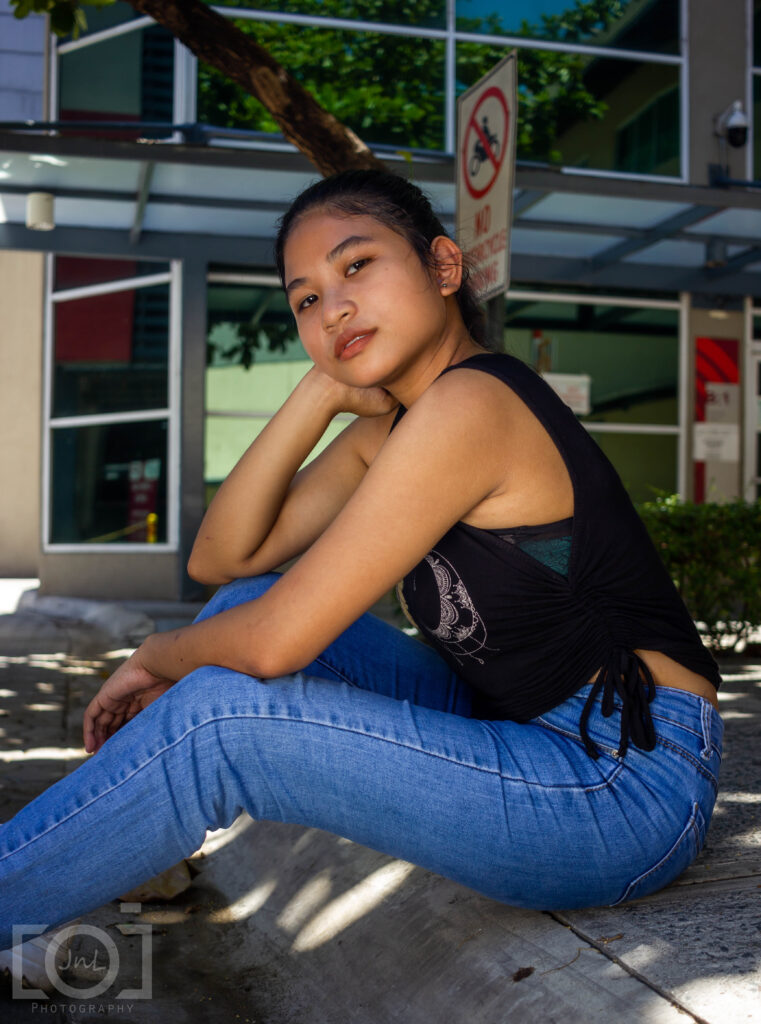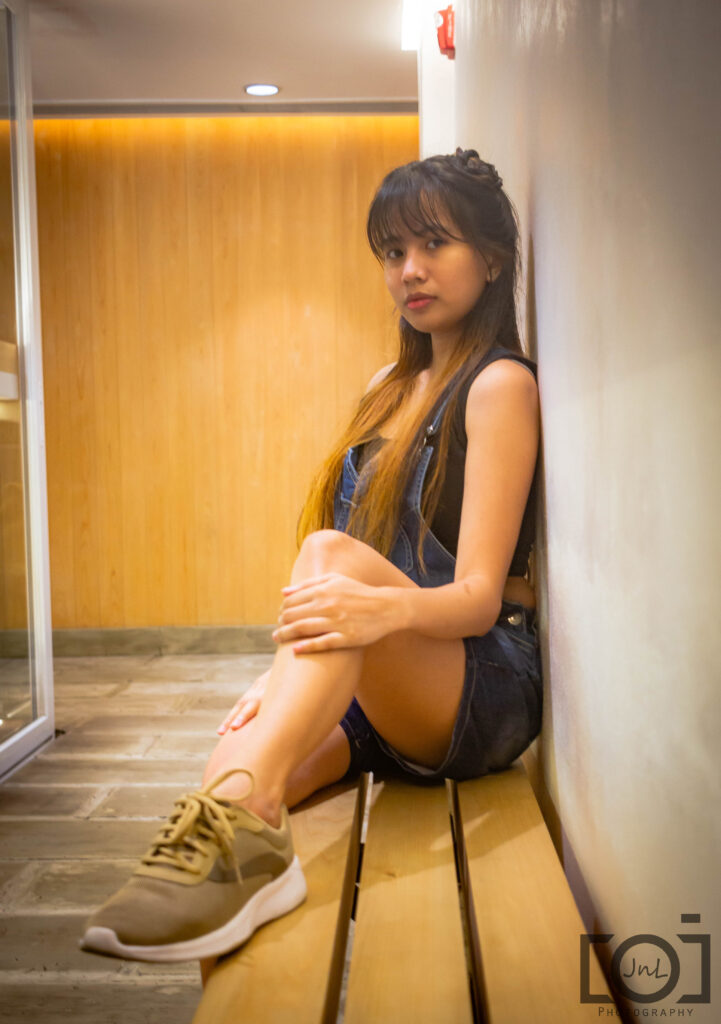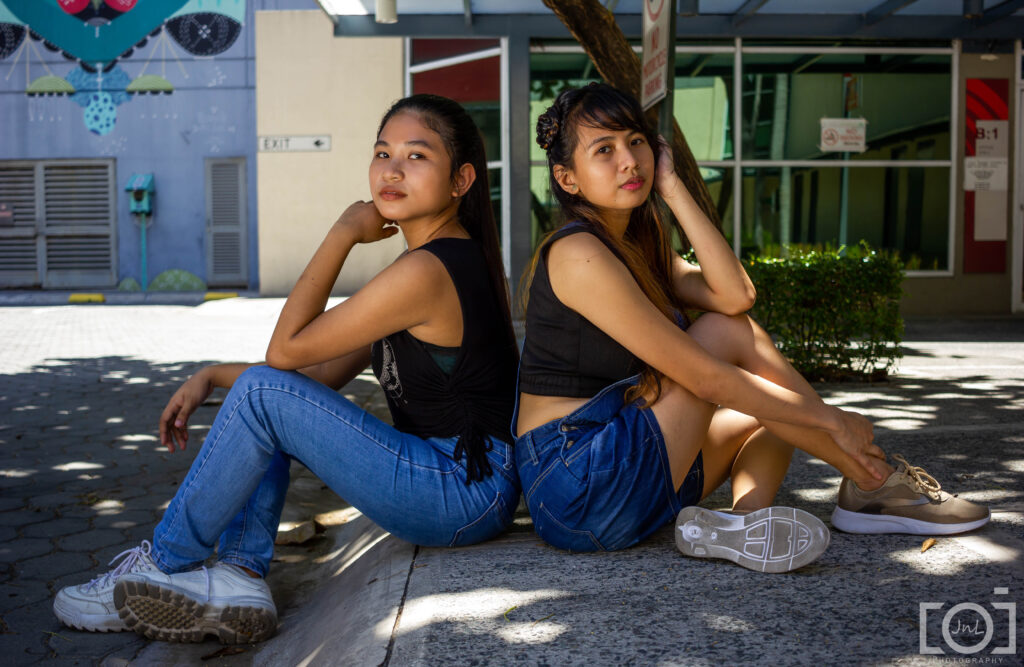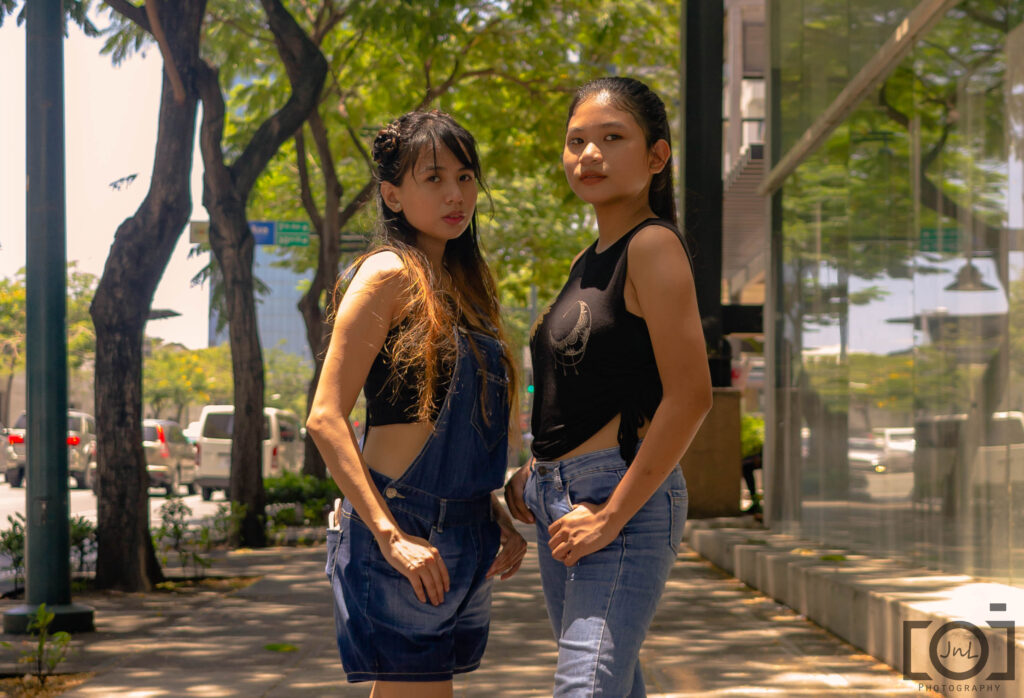 They were actually my friends that I was supposed to take photos, way back before the pandemic, but it was cancelled, then we got the chance to take the photos yesterday when they got back from the province.
Who or what influenced you to become a photographer?
I think it was mostly the people I met during my Mobile photography days, they made photography more fun for me, and they taught me many things about it. But in Toy Photography, I really got excited more when I went to a workshop by Sheng Gonzales who specialized Toy Photography, her photos really gave life to toys and that really made me love toy photography, and in portrait photography, there are a lot of them, but I'll say it was mostly Brandon Woelfel.
How did you become a photographer? And When did your career start as a
professional photographer?
I'll say, my life as a Photographer really started when my friend who keeps lending me camera bought a 50mm f/1.8 lens, and ask me to test it out for her. So I went out and tested it with another friend and we took some portraits of her, and it turned out pretty well. For me, I'm still in Amateur or Intermediate level photographer, I think it's still early for me to say that I am now a professional, because I'm still discovering my own style. But, soon I'll probably have a business with a friend, and that's where my career as a professional photographer will start.
Do You Have A Favorite Walk Around Lens…If So What Is It?
Yes. It's my Canon EF-S 24mm f/2.8
Which one item of equipment would you say is the most important to you?
Round foldable light diffuser! I always take portraits outside with natural daylight, so it's always a must to have light diffuser with me.
What is the most rewarding part of photography?
The most rewarding part of photography for me is that, I'm able to show people the perspective and ideas I have in mind and some of it was getting featured to some know names/company in Facebook.
What is your most embarrassing experience as a photographer?
It was the time of my very first photoshoot with a total stranger, whom I messaged through Facebook, who is also a student of the same school I'm attending. I was really nervous when we started and I sweat a lot, and my mind starting to go blank, good thing was, I have my friends with me back then to talk to me and help me out with the model, and then I started to calm.
How photography change your life?
It it wasn't for photography, I wouldn't have met most of my friends now, and I wouldn't have the courage to talk to strangers, or have the will to go travel places for photos, I would have stayed home most of the time.
I know you been working with some of the famous and influential people in the country but may I ask whom do you wish/dream to work with and Why?
If I have the chance, I would like to work with Charisma Lico or Pilar Trigo Bonnin. With Charisma, I will learn a lot more about portraits, and with Pilar, I will learn a lot with wedding photography.
What are the best tools for a beginner to learn on (besides the camera)?
When I was starting photography, most people I know told me that I should learn how to control or operate proper light positions, it's very important especially if you're shooting in studios, although I haven't really mastered it, I still learned a lot about it. I know this advice does not really give much for people who shoot in natural daylight, but for me it's still good to know about it. If you have knowledge about lights, you can really make portraits more interesting in natural light, especially if you have a reflector/diffuser.
What is your favourite recent image you have shot recently? Can you describe it's creation in regards to location, lighting, composition, camera settings etc, also your thoughts when creating the image and what it means to you?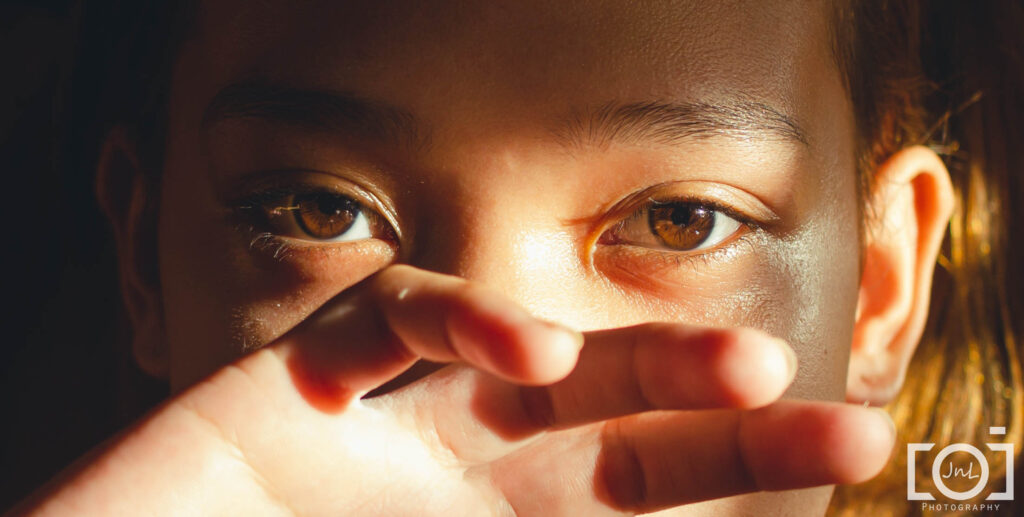 This is the most recent photo I took with a friend, is was actually her first photoshoot, and this wasn't planned, we just talk about it, and was like, let's go do photoshoot here and now, the location for this photo was in their house, the light you see in her face was coming from the window, it was just a tiny bit of light from outside, for the camera settings, this was shot with
F-Stop: f/2.8
SS: 1/160 sec.
ISO: 100
This photo means a lot to me, because this kind of photo/idea was actually my dream shot, I really love taking photos of eyes, it gives much more emotion to the photo.
Is expensive camera equivalent to quality photos?
Yes, and No. I know expensive cameras are expensive for a reason, they sure give a good quality image if you know how to use it properly, but what's important thing you should have is the knowledge and experience, because even if you're just given not the best but a decent camera, you can take a really good photos, yes, not totally sharp or high quality like expensive cameras, but the point is that you can still take a good and stunning photos if you have the knowledge and experience on how to do it.
What are the pros and cons of being a photographer? Please be specific.
The pros of a photographer is that, you have control of your time and schedule for your clients, but the cons of a photographer, especially here in the Philippines where they look down on photographers, and think what they do is really easy and not worth that much.
What is the best editing software for beginners and how is your editing process like?
Adobe Lightroom, if you learn the basic stuff in Lightroom through some youtubers, there you will start your own style of editing. it's a long process but totally worth the time.
I know you like traveling for shoot or even for chill-out, can tell me where is the best place to be to do some shoot? and why there?
If you're a beginner and aiming for portraits, I suggest go for Bonifacio Global City in Taguig City, it's a place full of buildings like Singapore, and is organized, although it's prohibited to take photos in some spots in BGC, there's still a lot of good spots there that is really good for portraits.
How did you go about selling your first photograph?
My very first photography service, that I was actually got paid was, a 1 year old baby birthday that was celebrated in Jollibee. It went really well and it was fun.
What makes a good photographer in your opinion?
I'd say, you should always be earlier than the model, you should always be humble, if someone wants to learn, teach them what you've learn from your masters, and someday they will also teach others what they learned from you. Never lose hope, you can always try again, we learn from our mistakes.
Name a photographer you would like to take a portrait of?
Charisma Lico or Kimi Juan.
What's your favorite photography tip/trick
Look everything in a different perspective than the other.
How do you see yourself 20 or 30 yrs from now?
In 20 years from now, If the business me and my friend planned really starts and goes well, I would say, I will be really happy doing my passion as a Professional Photographer.
Any final message? Its your time to shine..
To all the people who inspires me, supports me, and pushed me hard through everything, even in  times where I want to stop, you all didn't stop and were still there for me, I thank you all so much. And for those who starting photography, never give up your passion, even if there's only one person that appreciate your work, continue, improve, and soon there will be many.